Organisational Solutions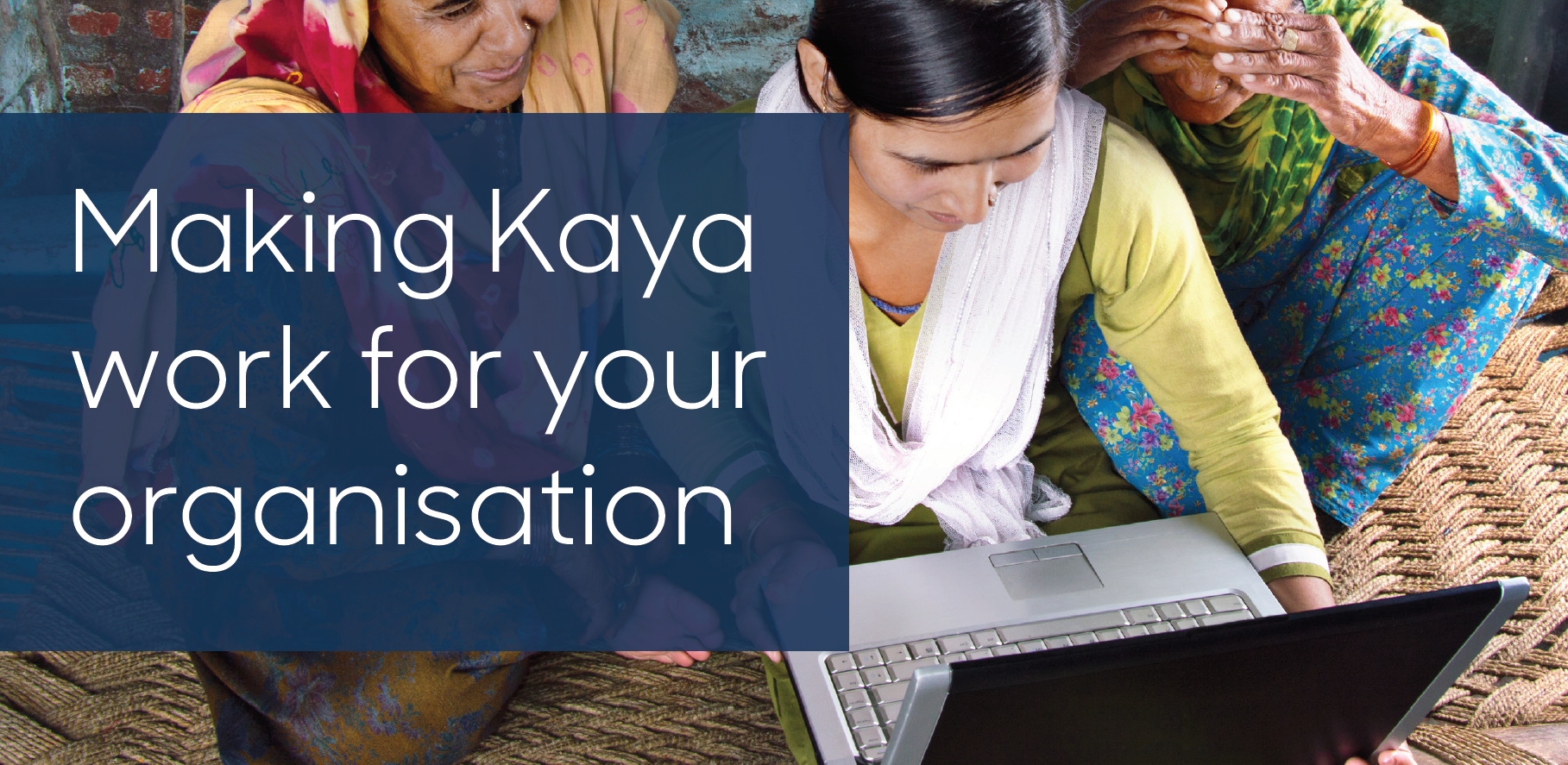 ---
Kaya Products
Does your organisation need a platform for creating and sharing learning opportunities with your staff, volunteers, partners or the wider sector?
Why build a platform from scratch? A range of low-cost but highly flexible and adaptable products offer you the ability to design and manage fully branded spaces through Kaya, building on our years of investment in sector-leading functionalities and existing content:
---
Learning Design Service
A service that can support your organisation to design, develop, implement, and evaluate learning. From translating and contextualising existing content, to developing a course or pathway from scratch – we can work with you to design high-quality learning opportunities that meet the needs of your learners.
To learn more contact us on
partnerships@humanitarian.academy
---
HPass
An online platform - hpass.org - which responds to the need for consistent professional development and learning for humanitarians, who move frequently between organisations and locations, and need their skills and experience to be recognised in order to be deployed quickly, especially during emergency response. This is achieved through two key mechanisms:
Digital Badging: we support organisations to create and issue digital badges in recognition of staff and volunteers' learning and experience, contributing to a permanent record of achievements which humanitarians carry with them as they move between organisations and locations.

Quality Standards for Humanitarian Learning and Assessment

:

developed by and for learning providers to support quality service delivery throughout the sector. These standards are supported by free online handbooks and bespoke one to one organisational support.

To learn more contact us on
info@hpass.org
---